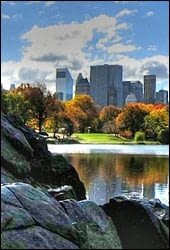 At SK Brokerage Honesty and Integrity are the cornerstones on which we've built our business. Our goal is to provide you with superior customer service and the most professional advice for your unique circumstances. We can offer you the products that best suit your needs at the most competitive pricing available. We want to develop and maintain a long lasting relationship with you for all of your insurance needs and become the only one you think of when you think about insurance.
Because we are an independent agency we are able to partner with many of the top rated insurance carriers in the state to offer you the right coverage at the best possible price. Our years of experience have taught us that no two client's needs are exactly alike. We are here to help you identify and obtain the appropriate level of protection for all of your assets to meet your specific needs. Contrary to the latest fad in marketing, insurance is not a commodity to be purchased on line or over the phone without a licensed professional to advise, protect and look out for you. Just as you consult a lawyer when you have legal concerns and a doctor when you have medical concerns it is essential to have a licensed insurance professional to address all of your insurance needs. Don't be fooled into believing you should go it alone… We are here to walk you through the entire process. We represent a wide variety of insurers and can help you select the one that is right for you.
Because we can be selective we are typically able to save you money over those "800" number companies and at the same time provide you with the personal attention and familiarity that you deserve. Once the sale is complete we are still at your service. We are here to assist you with all of your insurance questions, to help you navigate the claims process for the best possible outcome and to help you reassess your needs annually or as often as needed. We are a full service insurance agency so whether it's your car, house, motorcycle, boat or your business we've got the options and the experience to satisfy your needs. Give us a call or stop in and let us be your dedicated and professional insurance advisors.
An Independent Advantage
We are Independent Agents, free to choose the best carrier for your insurance needs. We do not work for an insurance company; we work for you. We work on your side when you have a loss and follow through to see that you get fair, prompt payment and service. SK Brokerage Inc. represents a carefully selected group of financially strong, reputable insurance companies, therefore, we are able to offer you the best coverage at the most competitive price.
What is an Independent Insurance Agent?
When you decide to buy a car, you wouldn't purchase the first one you see. What if one day the automobile industry decided to make only one type of car, one make and one model. You wouldn't have a choice!
The same situation holds true for insurance. You need insurance to drive a car, to purchase a house, to protect your family's financial future and to run a small business. But if there was only one insurance company that offered only one type of insurance, car insurance, home insurance or businessowner policy — you wouldn't have a choice. The only solution would be going to that one company.
With an independent insurance agent, you have choices. Independent agents are not tied to any one insurance company. One of the advantages of using an independent agent is that he or she works to satisfy your needs. You are using an expert for an important financial decision.
An independent agent has several companies that he or she can approach to get you the best coverage at the best price. And your independent agent will know the companies with the most efficient claims departments to recover your losses as quickly as possible.
When you buy insurance, whether it's for your home, your car or your business, you want an advocate who will properly assess the risks you face and give you an objective analysis of the marketplace, it's up to you to make the final choice.